Enrich the Lives of Seniors
The Fielden Institute for Lifelong Learning at Indian River State College provides intellectually engaging and enriching classes to diverse communities of lifelong learners, focusing on those aged 50 and over.
Dr. Jean Dickinson Fielden established the Fielden Institute for Lifelong Learning in memory of her late husband, Dr. John "Jack" Seward Fielden.


Fielden Institute Endowment Fund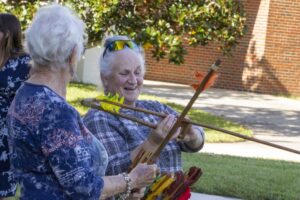 Your support of the Fielden Institute Endowment Fund helps the College provide adult learners with more than 100 courses—from study groups to hands-on activities, field trips, lectures, and book and film groups—at all five Indian River State College campuses. It also helps underwrite the annual Distinguished Lecture Series.
Questions? Fill out the form below.