Welcome Indian River State College Alumni! As an alumnus of Indian River State College, you have joined an impressive network of professionals, entrepreneurs, and community leaders who are Pioneer Proud and number 86,845 strong! You are an important part of the history and success of our college, our students, and our region's workforce. We celebrate you and invite you to maintain a lifelong connection with IRSC by joining the Alumni Association.


What's more exciting? The introduction of IRSC's mascot, the Peregrine Falcon, or the introduction of Laura Midkiff, our new Alumni Relations Director? "Pioneer" was revealed as IRSC's mascot in May 2022 and Laura joined the IRSC Foundation a little over a year later. A huge fan of our mascot, Laura has almost literally swooped in with enthusiasm and overwhelming school spirit.
A message from Laura:
I am pleased to introduce myself as your new Alumni Relations Director at Indian River State College. I am thrilled to be part of IRSC's rich history that has been cultivated these last 63 years and even more excited to contribute to the next 63 years of our legacy!
As your Alumni Relations Director, I will provide and encourage new, meaningful ways for our alumni to engage with their alma mater, one another, and the greater Treasure Coast community by designing outreach campaigns, hosting events, and updating our database system.
I am committed to keeping you up-to-date with what's happening on our campuses. Look for our Alumni Newsletter in your inbox and contact me as I'd love to hear your story. I aim to keep you engaged in an ongoing, rewarding relationship with IRSC long after you've graduated because your journey began with us. Welcome home, Pioneers!
Lifelong Learning at IRSC – 2024
The Fielden Institute for Lifelong Learning at Indian River State College is designed for men and women age 50 and older who are interested in exploring shared topics of interest in a college atmosphere. No pre-requisites, no long semesters, no grades, no tests—learning simply for the joy of learning. Programs are peer-led and peer-directed by the membership. Peer leaders volunteer to lead discussion and study groups, hands-on activities, field trips, lectures, book and film groups, all in a welcoming and appropriate environment for the adult learner. These programs do not apply to any IRSC degree program and are non-credit. Peruse the
2024 schedule
.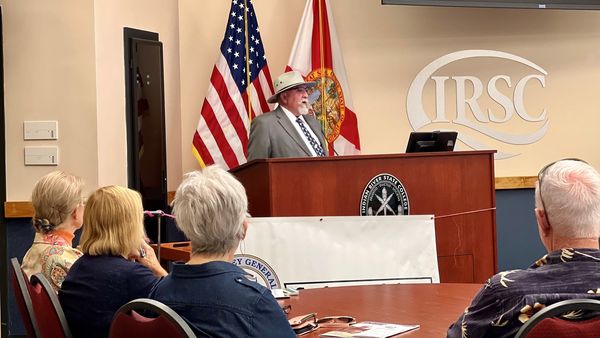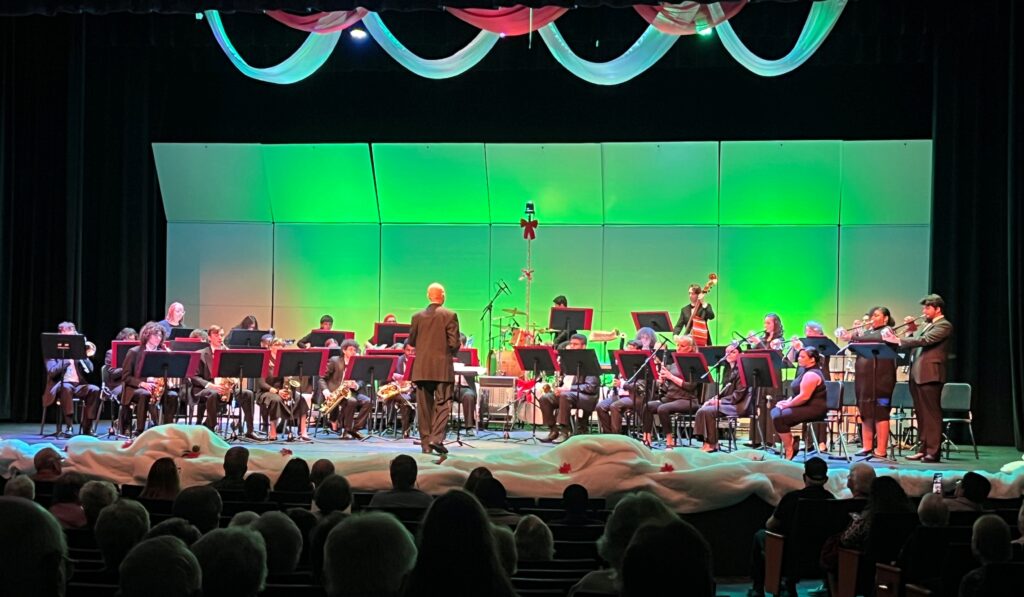 Alumni Association Holiday Event
The December 2nd "Tis the Season" event, with a reception sponsored by the Indian River State College Alumni Association, was a holiday hit! Over 50 IRSC alumni attended the event on the Massey Campus. The Alumni Association hopes to make this an annual happening – what a delightful way to kick off the holiday season!
The mission of the IRSC Alumni Association is to support the overall advancement of Indian River State College by engaging alumni, building a culture of philanthropy among the Pioneer Family, and serving as the representative voice for all alumni. The purpose of the Alumni Association shall be to:
Foster alumni involvement and commitment to the college
Promote a greater public awareness of the college and its mission
Support academic growth and facilities development at IRSC